Release Date: March 2, 2018
Directed by: Francis Lawrence
Starring: Jennifer Lawrence, Joel Edgerton, Matthias Schoenaerts
Rating: R
Run Time: 2h 19m
Red Sparrow (2018)
R
ed Sparrow is a spy thriller that falls a bit flat. Adapted from the novel of the same name, written by ex-CIA operative Jason Mathews, the film was…a bit underwhelming. Its only saving grace is the acting. Directed by Francis Lawrence, director of the
Hunger Games
franchise,
Red Sparrow
takes viewers on a journey of
seduction
and manipulation.
Bolshoi ballerina Dominika Egorova, played beautifully by Jennifer Lawrence, suffers a career-derailing injury early in the film. Egorova's corrupt politician uncle, played by Matthias Schoenaerts, plunges her into a world of deceit and manipulation, coercing Dominika into entering Sparrow School. It is here that she learns to use her body and mind as the ultimate weapon by a no-BS matron played by Charlotte Rampling. Rampling plays the role impeccably. She is a force not to be messed with, and, despite her personal objections, graduates Dominika from spy school.
Newly graduated, it becomes Dominika's mission to uncover a mole within Russian intelligence. She travels to Budapest, where she meets CIA Agent Nathaniel Nash (yes, Nate Nash), who spends the rest of the film trying to convert the former ballerina into a mole for the Americans. Maybe they even fall for one another—it's hard to tell.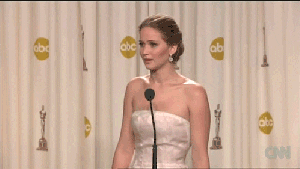 The movie gives viewers the typical twists and turns of a plot centered around espionage. Filled with lackluster sex, as well as disturbing sexual violence and torture scenes, Red Sparrow may leave viewers with something more to be desired.
---
Related – Natalie Portman Journeys into Sci-Fi Horror: DOPE Reviews Annihilation (2018)
---
'DOPE' Rating
Overall - 4
4
On a scale of 1 to 10—1 being oregano, and 5 being top-shelf kush, we give Red Sparrow a tepid 4. The film isn't abysmal, just a bit cliché. If you like any of the actors, see it; if not, skip this one and watch a better thriller—there are plenty out there.