LeBron James is very good at basketball.
Everybody knows that, sure, but very few realize how good he is.
After a virtuoso performance in Game 1 of the 2018 NBA Finals against arguably the best and most talented team ever, King James carried the Cavaliers to a tie game with under one minute left.
LeBron scored a ridiculous 51 points — the fifth-most in NBA Finals history — but it was JR Smith who ruined James' chance at pulling off the miraculous upset, and, more importantly, screwed the Cavs' shot at a championship.
With the game tied, Smith grabbed the rebound and somehow didn't put up the game-winning shot or pass the ball to LeBron for the game-winning shot. Instead, Smith did exactly the opposite; he ran away from the basket. The game would later go to overtime, and the favored Warriors escaped with a victory.
Smith's blunder — which can only be described as our generation's Chris Webber calling a timeout — is a massive hit to not only the Cavaliers but also LeBron James' path to being the GOAT, the greatest of all time.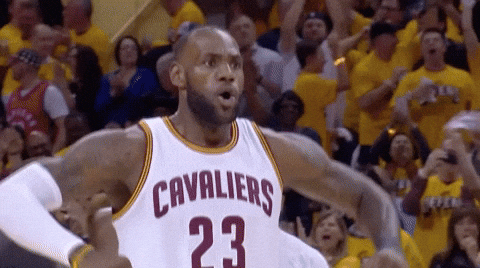 James is having arguably the greatest postseason in NBA history. The King is nearly averaging a triple-double on top of over 34 points per game, and he took it to another level in the first game of the NBA Finals.
But no matter how many consecutive Finals LeBron goes to, James still needs to win more championships to solidify his legacy as the greatest basketball player ever.
James is like Denzel Washington. Everybody knows he's one of the greatest ever, so he carries nearly everything he's in. Denzel has made D-level actors look like Oscar winners, while LeBron makes 10th-men on the bench look like All Stars. And they both have done it over a long period of time.
While many believe Michael Jordan is the GOAT, LeBron's fantastic playoff-run in his 15th year of greatness has made the argument even fiercer, with James fans earning a lot more fuel for their fire.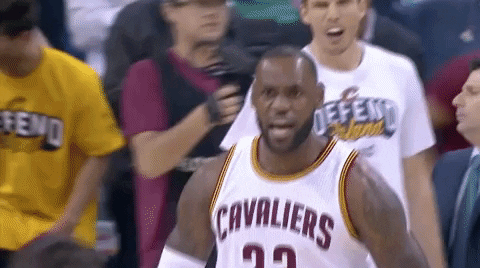 A Game 1 upset over the feared Warriors would have poured jet fuel on that argument. Alas, JR Smith ruined what could've been a huge upset, and potentially the series.