The Hot Box: Don't Underestimate LeBron James and the Lakers
One of the worst kept secrets in the NBA has finally been confirmed. LeBron James is a Laker.
After signing a four-year, $154 million contract with the Lakers, the best player in the world joins the most popular team on earth. Yet, somehow LeBron's Lakers are still underrated.
While many questioned why the 33-year-old superstar would join one of the worst-run franchises of the past decade, others proclaimed that the Warriors, Rockets, Thunder, and heck, even the Jazz are better than LeBron and Co. Many believe that the Lakers are a year away and need another superstar.
But they're all wrong. The Lakers are a viable championship contender in 2018. Here's why:
LeBron James Took His Game To Another Level
Even though the Warriors won the championship, LeBron was the story of the playoffs. The King somehow managed to take his game to another level. With multiple game-winning shots and unreal stat lines, James carried one of the least talented teams he's ever had to the finals.
Barring injuries, LeBron should be able to tap into his Super LeBron in 2018 to elevate an already talented Lakers squad.
Speaking of the young Lakers…
The Young Lakers Have Superstars In the Making
There are questions around the Lakers' young core, but there's no denying the talent. The Lakers have multiple players who could make the leap into stardom with the help of LeBron.
Brandon Ingram is the apple of every team's eye in trade negotiations, and the long, athletic forward looks like a future superstar on both ends of the floor.
The Lakers also have former No. 2 pick Lonzo Ball, first-round steal Kyle Kuzma and Josh Hart, who can all help the Lakers make it back to the finals.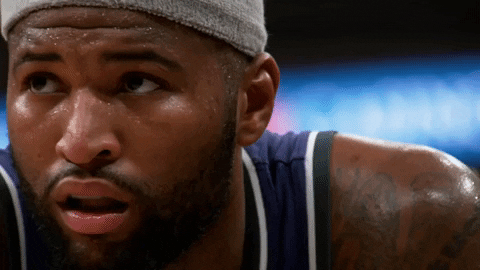 The Warriors Are Beatable
The DeMarcus Cousins signing won a lot of headlines, but Boogie's availability, recovery and personality could be detrimental to the Warriors' chances to three-peat.
Golden State also has demonstrated pretty incredible luck when it comes to injuries. Steph Curry hasn't been 100 percent in his recent NBA Finals appearances, but their biggest injury was to Andre Iguodala's knee. It'll be something to watch after the Warriors have played so many games over the past half decade.
The purple and gold might not beat the Warriors this year, but they will challenge Golden State for the supremacy of the Western Conference immediately.
And then, in 2019, the Lakers will be equipped with max-cap space, while the Warriors will have decisions to make with Klay Thompson and Draymond Green.