What are the Cleveland Browns going to do with the first and fourth overall picks? That's the question that'll change the entire 2018 NFL Draft—and the Browns' future.
Thanks to a draft-day trade between the Texans and the Browns, which netted Houston's Deshaun Watson, Cleveland acquired the fourth pick in this year's draft. With two selections in the top four, the Browns' options are endless.
But one thing is crystal clear: The Browns better take a quarterback with the first pick, or they'll be screwed.
If Cleveland tries to play it cute by trading the first pick or selecting a non-QB, they'll assuredly miss out on the top three passers in the draft.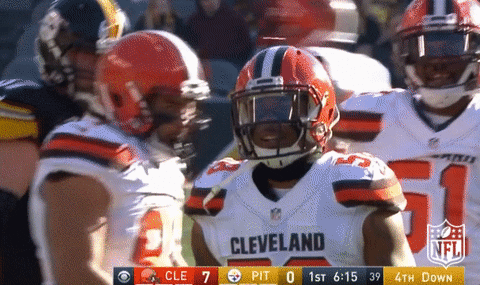 After the Browns traded a third-rounder for Tyrod Taylor, the rumors that Cleveland would select dynamic running back Saquon Barkley grew louder and louder. But now that the New York Jets have traded with the Indianapolis Colts for the third pick, the Browns must make the smart move of selecting a signal caller.
It's becoming evident that quarterbacks could be the first three or four picks in the upcoming draft. So it doesn't matter if it's USC's Sam Darnold, UCLA's Josh Rosen or Oklahoma's Baker Mayfield—the Browns have their choice of the best QB in one of the most talented classes in years.
The Browns' offseason moves have, surprisingly, made the Browns an attractive landing spot for rookies. Cleveland has Taylor as the bridge QB, so a rookie who is presumably not ready to take the field will have the luxury of learning and not getting thrown into the fire of the NFL too quickly. Cleveland also boasts a solid offensive line, talented pass catchers, and what should be an improved running game with Carlos Hyde.
Add in a plethora of draft picks and you've got the Browns as one of the most skilled young squads in the NFL, which isn't something most teams selecting a QB high in the first round can say.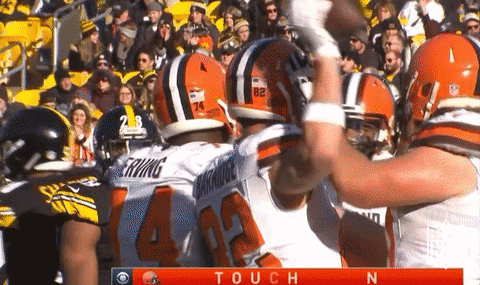 If my prediction of three QBs being drafted with the first three picks comes true, the Browns then have the luxury of either auctioning off the No. 4 pick to a QB-needy team—such as the Arizona Cardinals or Miami Dolphins—or selecting the best non-QB in the draft.
Either scenario would be a win-win for a team that didn't have any win a year ago. The only way the Browns can take another L? By doing the stupid thing, and not drafting a QB with the top pick.
Selecting a QB will help end the Browns' ugly (yet accurate) moniker: Factory of Sadness.
---
Related – What Are They Smokin'?: A Weed-Related Crisis For Three Of The NFL Draft's Top Prospects
---