We all love a good stoner film, but plenty of movies with nary a spliff in sight are elevated when watching while stoned. Here are three films beloved by critics and moviegoers alike that, even on repeated viewings, have tons of layers waiting to be unlocked with cannabis.
The Godfather
This cinematic masterpiece still overflows with complexity over 40 years after its release. With cannabis, you might focus on the movie's depiction of the immigrant experience. Or you could analyze the film's thematic relationship between oranges and untimely deaths. Or simply submerge yourself in the breathtaking hotness of '70s era Al Pacino. At three hours long, the brain candy is plentiful.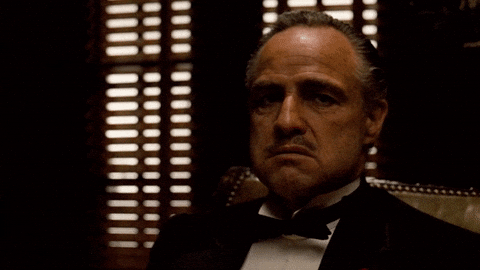 ---
Movie: The Godfather | Released: 1972 | Global Box Office: $245.1M | Director: Francis Ford Coppola | Starring: Marlon Brando, Al Pacino
---
Fight Club
Fight Club's thematic cup runneth over, and weed reinvigorates the movie even after you know the ending. Evaluate the main character's relationship with Tyler Durden throughout the film, or seek out clues hinting at his true identity. Try viewing the movie from Marla Singer's point of view, or, for a real challenge, explore the movie's commentary on masculinity through the lens of Trump's America (maybe microdose for that one).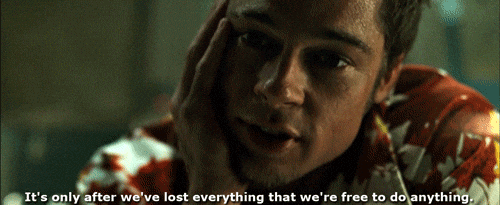 ---
Movie: Fight Club | Released: 1999 | Global Box Office: $100.8M | Director: David Fincher | Starring: Brad Pitt, Edward Norton
---
Get Out
Get Out is a horror-soaked social satire packed with visual and thematic discoveries worth exploring with the right strain. Every scene manages to make racism scarier by hinting at what's to come: the casual mention of a basement "black mold problem"; the timing of an announcer's reminder that "a mind is a terrible thing to waste." A little weed makes things more sinister while heightening the surprising moments of dark comedy.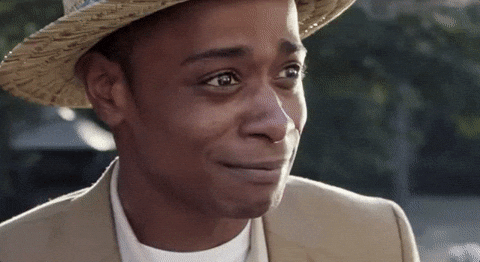 ---
Movie: Get Out | Released: 2017 | Global Box Office: $254.7M | Director: Jordan Peele | Starring: Daniel Kaluuya, Allison Williams
---